Bioheat® Oil Equipment Service Plan for CT Residents
At J&A Waterville Oil Service, our goal is to keep you safe and warm at a price you love. To help accomplish this feat, we offer a biofuel oil heating equipment service plan to offer you the best service at an affordable rate. Keep reading to learn more about how you can use our service plan to protect your CT home and family, and contact us when you're ready to enroll your equipment!
SIGN UP TODAY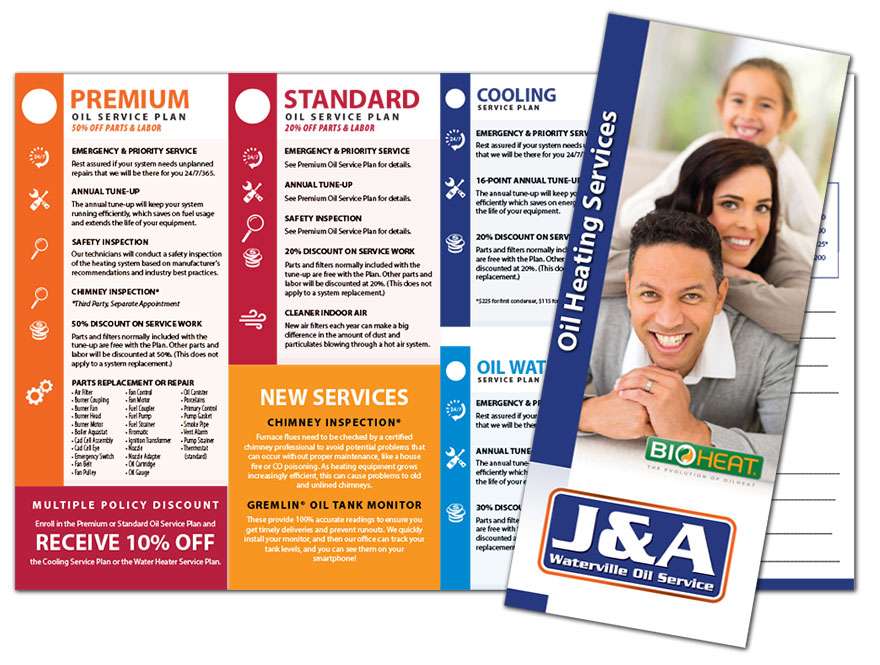 Value-PLUS Service Plan Coverage
This service agreement is designed to provide annual maintenance and protection of your biofuel-fired heating system and components. Customers participating in this service plan can rest assured knowing that we will be there to keep their heating system operating efficiently! Our Value-PLUS Service Plan includes the following valuable components:
Annual System Tune-Up
Our technicians will perform a yearly tune-up of your home heating equipment. Along with equipment longevity, efficiency boosting, and a safety check, our bioheat-fired furnace and boiler tune-ups include inspection and attention to the following items:
Test and regulate all burner and safety controls
Clean or replace Bioheat strainers
Replace nozzle
Check and adjust ignition system
Vacuum furnace/boiler and smoke pipe to chimney
Check and lubricate motors
Replace Bioheat filter cartridge
Inspect combustion chamber
Adjust heating unit to maximum efficiency
Perform an efficiency combustion test
TankSure® Program
This valuable service provides peace-of-mind coverage for you when it comes to your Bioheat storage tank. Included in the service plan agreement is the following Bioheat tank coverage and proactive tank replacement credit, designed to help you avoid the risk of a stressful and potentially expensive tank leak clean-up.
Qualifying tanks receive a $1,000 replacement payment to help cover the cost of a replacement.
EPA-approved testing technology detects the level of corrosion inside Bioheat oil tanks to identify tanks that need proactive replacement.
Help protect your home, your biggest investment, your property, and our environment.
Save money by reducing your risk of a leak and costly remediation expenses.
Inspection of common tank components such as legs, seams, fill and vent pipes, Bioheat oil lines, and vent whistle.
Ultrasonic inspection of tank walls thickness evaluates when a proactive replacement is necessary BEFORE the tank leaks.
For underground tanks, we will give you a $250 replacement credit to upgrade your Bioheat tank to an aboveground model. For aboveground non-qualifying tanks, we will give you a $250 replacement credit to upgrade your Bioheat tank.
Parts & Labor Coverage
We cover 100% of the parts and labor for almost anything that could go wrong with your CT home heating system. This is one of the most comprehensive and least expensive service plans in the Connecticut Bioheat industry!
Priority & Emergency Service
Customers participating in our Value-PLUS Service Plan will receive priority service. Emergency service is also available 24 hours a day, 7 days a week. Your family can rest assured with this valuable service that will leave you feeling peaceful and relaxed.
Sign up for the Value-PLUS Service Plan today!
CONTACT US
Terms & Conditions
To view the general conditions and exclusions to the Value-PLUS Service Plan, please click below to view the full service plan.
VIEW SERVICE PLAN